Replacement of the shaft seal KSB Sewatec K 150-403G 3EN 225M
December 15, 2021 / 15:02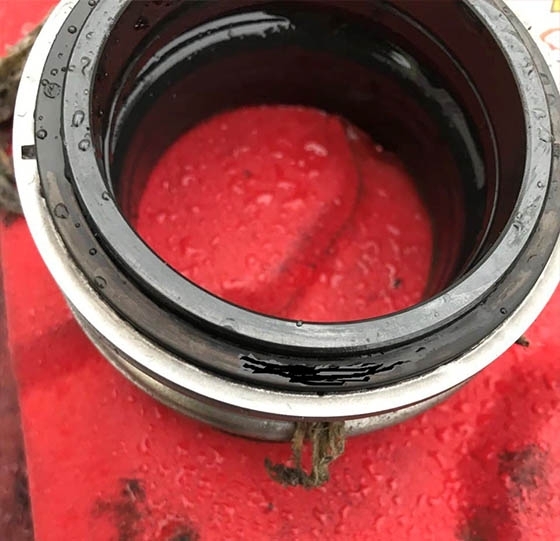 KSB Sewatec is a pump with a spiral casing for pumping polluted and waste water in sewage systems and industrial enterprises, with a single-bladed, free-vortex or open diagonal impeller. Vertical and horizontal installation is possible. The bearings are sealed from the both sides, with durable axle-grease, does not requires technical maintenance.
The unit can be equipped with various types of seals: double mechanical seals, cartridge type, as well as stuffing box. Mechanical seals of SiC/SiC (Q1Q1 PGG) type, item. 433 in "tandem" location with hydraulic locking, provides the high service durability.
The options of seals to pump shaft Sewatec (Sewabloc): KSB-standard, with elastomer belows (bearing supports S01, S02, S03, S04, S05, S06, S07, B01, B02, B03) ● KSB-standard, with closed spring (bearing supports S01, S02, S03, S04, S05) ■ Cartridge mechanical seal KSB 4STQ ■ Mechanical seal with unmoveable o-ring of friction couple and springs system beyond the transferring liquid - cartridge mechanical seal Cartex S10 (bearing supports S08, S09, S10.